It is a city with a distinctive signature of the greatest medieval artist of Slovakia – Master Pavol.
Nearby the Spiš Castle, the city of Levoča lies, attracting the attention of almost any visitor by its atmosphere and uniqueness. The beautiful historical centre is encircled by the medieval city walls that have been preserved almost in their entirety; from among the original 15 bastions and towers, six have been preserved. The city walls are more than 2 kilometres long.
Levoča is located approximately 20 kilometres west of another important site of Spiš (Spiš Castle and its environs), to which it is affiliated in a single entry in the World Cultural and Natural Heritage List. Today, approximately 15,000 inhabitants live in the town.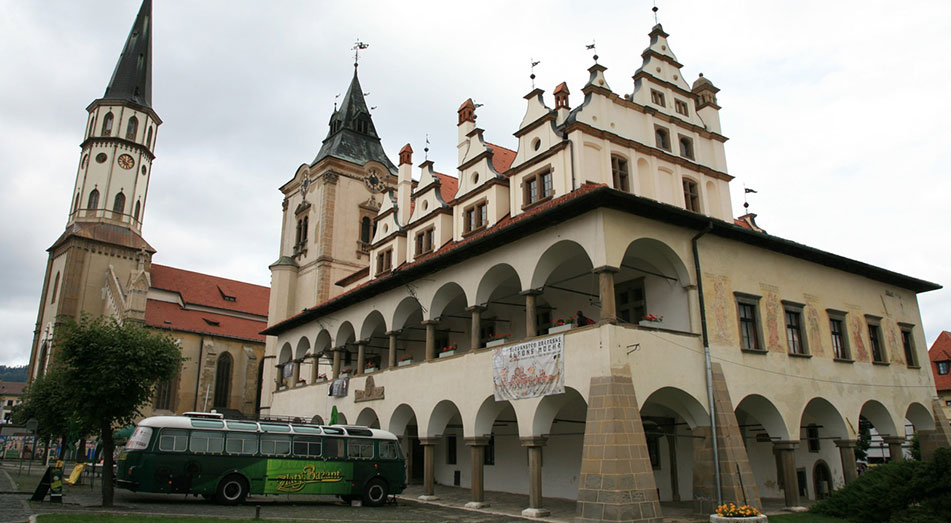 Royally grandiose Levoča.

The Mariánska hora hill, watchfully overlooking the city, is the venue for the annual pilgrimage, which in the year 1995 was also attended by the Holy Pope John Paul II.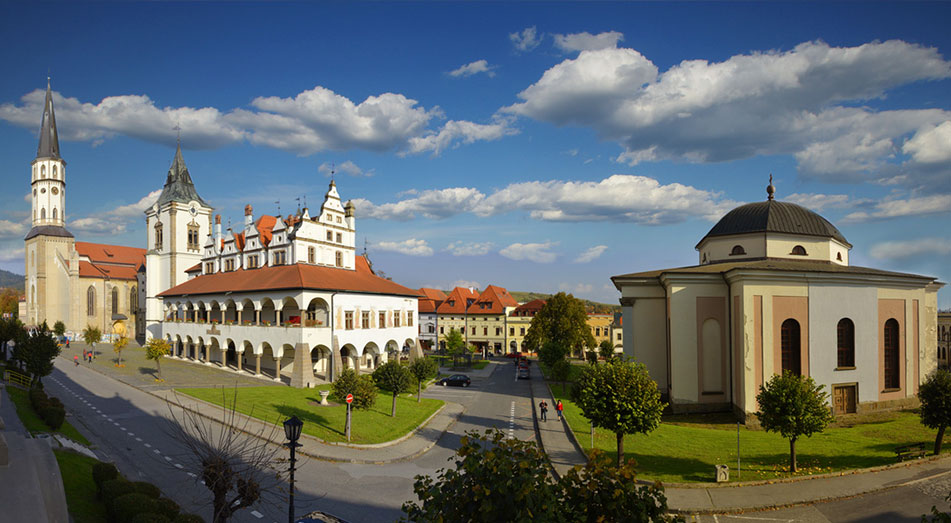 In the second largest church in Slovakia – St. James Church in Levoča - 14 Gothic and Renaissance altars are located which is the world's unique record.

The tower of Church of Saint Jacob is open to public since 2016.

The church was built in the 14th century and is the second largest church in Slovakia, the biggest one being the St. Elizabeth Dome in Košice. We find in it a European rarity – as many as 14 Gothic and Renaissance altars. In European terms, only Levoča and Bardejov can boast of having the largest collection of Gothic altars of their own provenance and standing largely in their original locations. Not even the world's biggest galleries own such a high number of Gothic altars. The church was declared Basilica Minor in the year 2015. The most prominent feature of the sanctuary of the St. James Church is the world's largest late Gothic wooden altar with its height of 18.62 metres - the St. James Altar. This is the exceptional work of the renowned carver, Master Pavol, who operated in Levoča after the year 1500 and was having his carving workshop here. The works of this artist and woodcarver are of high quality and of wide range, being scattered across the country; in addition to Spiš, they may be found in the regions of Šariš, Gemer, and Liptov. Levoča, the Spiš Castle, Spišské Podhradie, the Spiš Chapter, and the Church of the Holy Spirit in Žehra form a remarkable complex of military, political, and religious centres, as was common in medieval Europe, but hardly anywhere else has been preserved in such a complete and unaltered state.

Virtual tour
SHARE!