The Church has been preserved in its almost intact medieval form for centuries.
An eye-catching white gem protrudes over the roofs of houses in the village of Žehra, hiding in its bowels the treasures of history. The tower of the little ancient church of the 13th century is roofed by a wooden dome of a non-traditional bulbous shape. Thanks to the first written mention of this building in the year 1245, we also learn of the existence of the village itself.
The village of Žehra is one of the stops on the Gothic pathway, the first thematic fact-finding tour in Slovakia. The village belongs among the oldest settlements of the Spiš region, as evidenced by many finds from ancient prehistory, such as the remains of the Neanderthal man. Through travertine extraction on the nearby travertine heap of Dreveník, the archaeologists of today still uncover paleontological finds, among them the fossilized bones of the long extinct species of animals, such as mammoths.


By adding the pillar in the interior, two naves emerged, which is considered a unique trait in the world.

Over the centuries, the church was modified several times up to its present-day shape. Architecturally, the late Romanesque and early Gothic styles blend together in this building, and the interesting thing is that the Church of the Holy Spirit has been preserved to this day in an almost intact medieval form. In the church nave, the wooden cassette ceiling had existed at first, but centuries ago it burned out. After the fire, an interesting intervention was made, which completely changed the character of the interior – by adding a supporting octagonal pillar of the vault in the middle of the church, two naves were created. This architectural peculiarity is typical for several churches in the Spiš area and may be regarded unique in the world.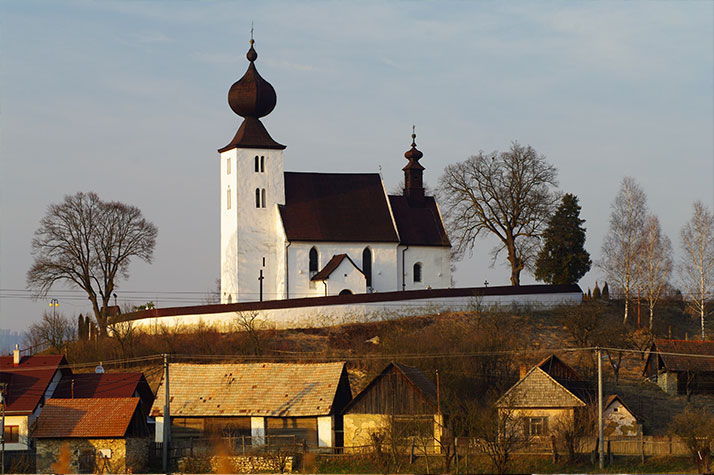 The oldest object in the church is a currently no longer used stone baptismal font from the Late Romanesque 13th century, situated next to the altar. The church is unique for its rare medieval murals from the five periods from the end of 13th until the 15th centuries. The most famous scene is the tree of life. The parish church, which in the cross section of history served both Catholics and Lutherans, is fortified with 93 steps of travertine leading up to it.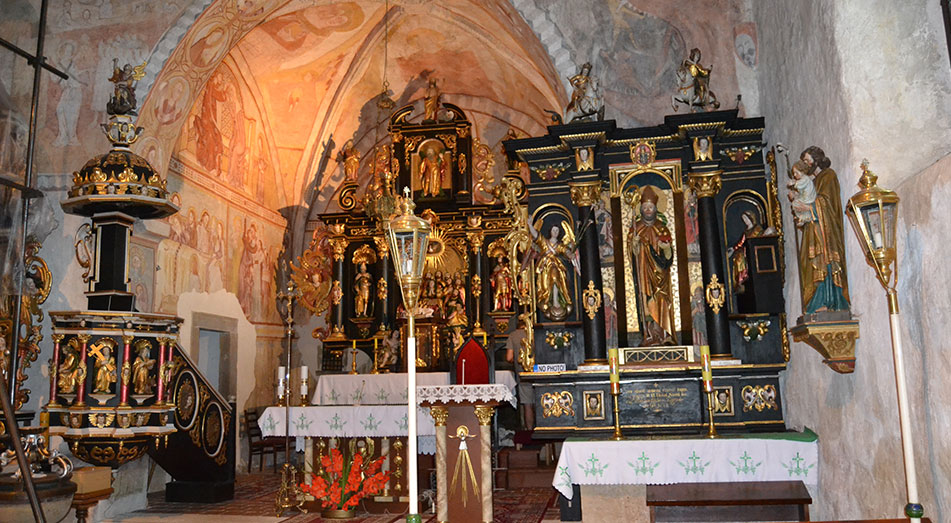 "Žehra" is in addition to the name of the village also a properly codified word, which is now archaic. The synonyms of the word "žehra" include court action, complaint.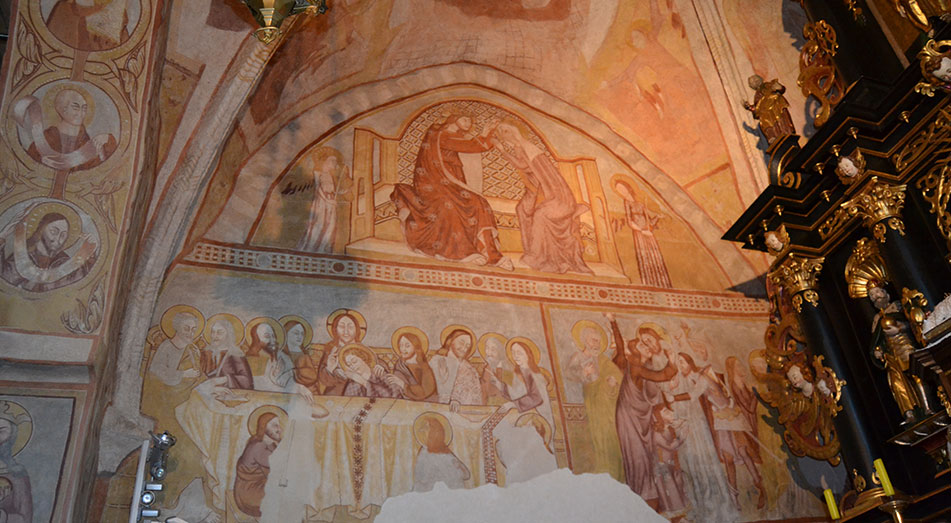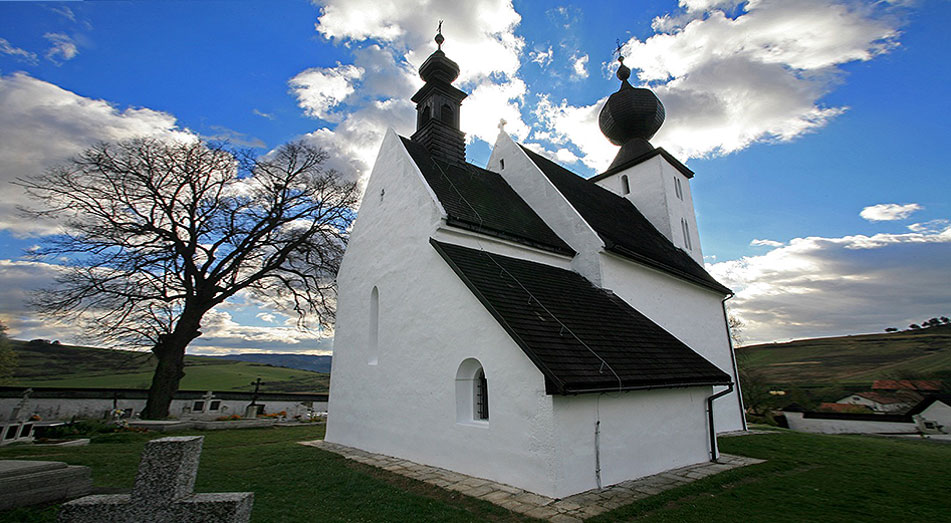 Virtual tour
SHARE!